Cases
---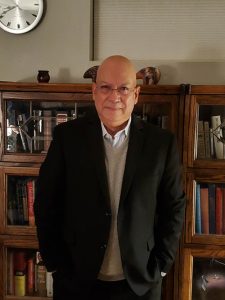 Estrada Law negotiated settlements of $1,595,000.00 before Trial representing eleven (11) homeowners against a nationally-known Home builder in consumer claims for Deceptive Trade Practices proving that the home foundations were defectively designed and constructed for the existing soil conditions and intentionally failed to inform the homeowners.

Estrada Law represented a seriously injured client in Liberty County, Texas against a major trucking company negotiating a settlement for $1,000,000.00 before any lawsuit was filed in the case.

Filing lawsuits and insurance claims throughout the State of Texas against several national retail big box stores, grocery stores, restaurants and commercial building owners for "Premises Liability" hazards, Estrada Law has recovered over $1,700,000.00 for his clients who were injured in Slip and Fall accidents.

Although the Texas DPS determined that his client was responsible for the accident by "failing to yield the right of way" and drove into the path of an 18 Wheeler, Estrada Law investigated and fought for his client settling the client's case for the policy limits of $1,000,000.00. against a Texas Trucking company in Central Texas.

Dan Estrada represented his client for serious eyesight injuries against a major auto manufacturer for a defective exploding driver's air bag for over $500,000.00 in pre-trial settlement.

Estrada Law negotiated a settlement of $675,000.00 for his client in Dallas County, Texas resulting from the negligence of an 18-Wheeler Truck driver.

Estrada Law presented a wrongful death claim against the U.S. government and the Department of the Navy in the matter where a young U.S. Citizen teenager was gunned down near Presidio, Texas by four U.S. Marines without just cause. The United States settled the claim with the boy's family for an undisclosed amount.

Dan Estrada represented a client in Milam County, Texas who was accused of negligent homicide by the Milam County District Attorney alleging that he owned six pit bull dogs who attacked and maliciously mauled Lillian Stiles to death. After a lengthy Jury Trial, Dan Estrada successfully defended his client winning a not guilty jury verdict. The trial resulted in the passage of Lillian's Law by the Legislature of the State of Texas.

Estrada Law successfully represented several clients in a Milam County, Texas Jury Trial presenting personal injury claims for "intentional infliction of emotional distress" damages against a Defendant neighbor who intentionally subjected them to torment and verbal abuse.

In a Chiropractic Malpractice lawsuit, Dan Estrada negotiated a settlement of $550,000.00 for a teenager with a hip sports injury who was later treated by a Tarrant County Chiropractor using dangerous adjustment procedures resulting in further aggravation of the hip injury.

In a Dental Malpractice lawsuit, Estrada Law negotiated his client's settlement for $300,000.00 before Trial proving that a Dallas Dentist did not meet the standard of care when he failed to timely refer his patient to a periodontal specialist resulting in a loss of teeth and gum disease.

Dan Estrada represented his client against his employer (an international grocery chain Non-Subscriber to the Texas Workers Compensation Act) for injuries sustained due to unsafe workplace conditions and damages settling his client's case for $1,025,000.00 before Trial.
© Copyright 2020 Dan Estrada Law Firm, P.C., All Rights Reserved. | Website Design by WABW Media Group